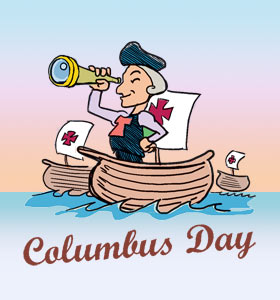 A holiday just isn't a holiday without there being some massive sales from your local retailers. My Fiance and I spent all of Friday afternoon shopping and we had a great time visiting some of our favorites stores. Now with there being tons of these sales and savings online from all of your favorite stores, I am going to give you the lay down on what sales you will be seeing at your local malls.
*I will like to state that I went to Natick Mall in Natick Massachusetts.The stores in different malls and states may be holding different sales to what I experienced, however I did get majority of the information on sales from each individual retailers website.
Here is my haul:
I scored these two oversized open cardigans for only $2.50 each!! All clearance items were an extra 75% off the already reduced price. They are also having 30% off coats and jackets.
In store all clearance items are BOGO FREE!! I could not pass up this deal. I got this reversible black and cream scarf with crosses on it for $6.99. The royal blue side slitted maxi skirt was my free item. I also picked up a pair of gold stud earrings that I thought would match the scarf well for half off - 99 cents!! They also had some specific Fall items on sale for the holiday weekend

starting at $12.90

.
The Fall Comfort sale was in full swing at this shoe store, where I picked up these boots. Everything was up to 40% off. I scored this boots for $24.99 down from the original of $44.99.
My final purchase was this dark navy blue bomber jacket (that is showing up black). All of the clearance was 60% off the lowest ticketed price, which equaled out to me getting this jacket for only $9.60!! The rest of the store was BOGO 50% off.
Other Store's Sales
Abercrombie and Fitch
-
40% off entire store
Aerie - BOGO for $10
Aeropostale
-
Additional 40% off clearance/Extra 25% off your entire purchase
Aldo
-
50% Off Midseason sale
American Eagle
-
BOGO 50% off
Banana Republic
-
40% off your purchase
Bath and Body Works
-
2 for $22 3-Wick Candles
Bebe
-
Additional 50% off clearance
Charlotte Russe
-
Leggings BOGO free/Shoes BOGO for $10
Charming Charlies
-
BOGO free all sale fashion jewelry
Express
-
BOGO 50% off every single item except gift cards and watches
H&M -
Up to 60% off select items
Hollister Co.
-
All clearance 50%-70% off
Icing
-
Necklace 2 for $20
JC Penny
- The Huge Fall Sale (check store flyer for specific deals)
Macys
-
Multiple Discounts throughout departments
Old Navy - Fall-Tastic Sale everything up to 50% off
Rue 21 - 50% off the entire store
Torrid
-
All clearance items BOGO $5
Urban Outfitters -
Additional 50% off clearance
Victoria's Secret
-
Love Pink Sale/$15.99 & up Bras + $3.99 & up Panties
*Check with employees for each store as there may be exclusions to some sales.
*There may be other sales not mentioned, these are just the sales I noted while I was there as well as from emails I received
Most of these sales are only lasting until Monday so make sure you get out there to pick up some great deals at your favorite stores!
Already did some shopping? Leave me a link to your haul or leave a comment with what you got :)